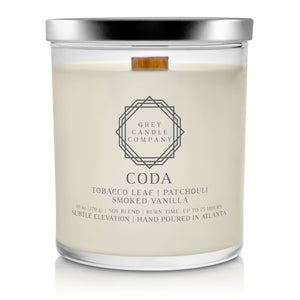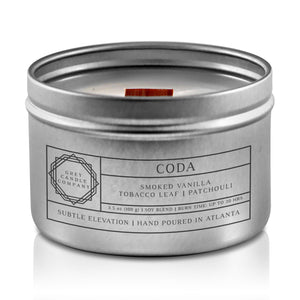 Great Scent
Think high end smokers lounge. Not too overbearing. Smooth scent and calming.
Great purchase!
Really love the flickering sound from the candle and smells great! Great purchase!
Amazing Scent
I LOVE this smell. It filled the room. Even when it wasn't burning I could smell it's lingering scent. After I finish this review, I'm placing another order :)
smells like a dreamy dude
i'm honestly in love with this candle and next time i'm just gonna go all in and order the 10oz! don't make the same mistake i did folks. it's clean and sharp and the tobacco, smoke, and patchouli add a masculine note to the headiness of the vanilla. (the wooden wicks are awesome btw for people with sensitive eyes!)
Not your typical Vanilla Scent...
I've always enjoyed the smell of vanilla (candles, air freshner, etc.), however, the combination of SMOKED VANILLA and Tobacco Leaf with Patchouli was genius! If you like vanilla, you'll LOVE this scent!
---