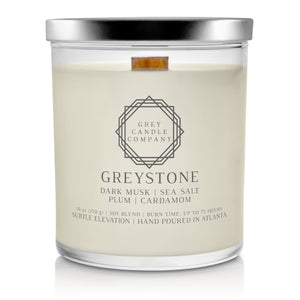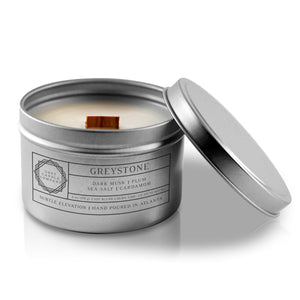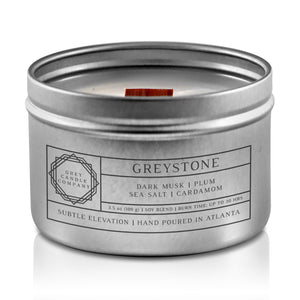 so nice!!!
this was my 2nd time buying this scent, it smells almost like a fruit pie without the sweetness? it's really refreshing while all the spice notes make it just complicated enough
My favorite
This is the best ever. The smell, the sound. I will continue to buy this scent forever.
Amazing
I honestly never thought that I would love the smell of a candle as much as I love Greystone. It was my original goal to support a black owned business and I was skeptical that effort wasn't going to be put into the product but I was so wrong. You can tell that not only effort but love was put into the product. The packaging and presentation was amazing and had a premium feel. The was wax stamp on the lid of the candle was a unique touch that I enjoyed. The throw of the candle is phenomenal. One day after burning the candle and I can still smell the fragrance in the air. Please don't change the ingredients, as I will love to not only buy Greystone in the future but buy other scents as well. My only request is that you consider making a larger size for newfound candle junkies.