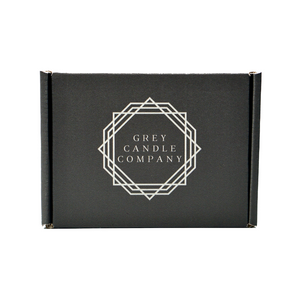 Impressed every month!
Cannot recommend enough! Subscribed to the monthly Grey and each month a candle arrives that fills our home with the perfect scent for the season. We always look forward to receiving our candles each month!
Sexy Scents
The candles' scent are so rich and full-bodied. They change the atmosphere and tease all senses.
Love the scent!
Nice, holiday scent that gave my whole apartment a warm feeling! Excited to do this monthly!!
Amazing candles, lovely service
Grey's Candle Company is amazing! Their presentation, scents and candle quality = all 10 out of 10. I bought myself a subscription and will definitely be buying them for others as gifts. Thank you Grey's!
My new fav
I got Greystone and Palo and I'm obsessed. Can't wait to try other scents.